>
Posted by Admin |February 25, 2012
Billabong caught in a rip!
Once it was Australia's favorite surfing brand, Billabong now seems to be caught in a rip that it cant get out of.
In December last year Billabongs chief executive, Derek O'Neill announced the terrible news that Billabong's profits had dived and that the banks were looking threatening. The company has two choices - start selling off assets or hit the shareholders up for more money.
Trapped in this position, the drowning Billabong is clearly badly wounded and the share price is in free fall. The sharks in suits are circling. In an effort to raise some cash Billabong has reached an agreement with a private equity firm Trilantic Capital for Billabongs highest profit brand Nixon. Which will net Billabong about US$285 Million.
Want to see more Billabong products Click Here
"Skiing is a dance, and the mountain always leads. "

- Author Unknown
Posted by Admin |February 24, 2012
Animal Batur Technical Ski Jacket
* Ski Jacket
* Anitex Technical Fabric
* WP 5,000 - MVP 5,000 WR
* Critical Insulation
* Grown On Hood
* Mesh Lined Pit Zips
* Stretch Snow Cuffs
* Brushed Internal Chin
* One Handed Adjusters At Hem And Hood
* Lift Pass Cuff
* Internal Audio Pocket
* Fixed Powder Skirt With Linking System For Pants

The Animal Batur Technical Ski Jacket retails for around $102.81 AUD and $131.59 NZD. The jacket is not only feature-packed, it's darn eye-catching too in Deep Mint and Yellow diagonal blocks and with our very own branding.
Want to see more Amimal products Click Here
"Skiing is a dance, and the mountain always leads. "

- Author Unknown
Posted by Admin |February 21, 2012
Mens War is Hell Tshirt
* Distressed printed Dark Souls War Is Hell design
* Off white vintage style, fitted T-Shirt.
* Features raw edging and contrast stitching.
* Composed of 100% cotton.

This Amplified Dark Souls Mens War is Hell Tshirt retails for around $44.26 AUD and $56.50 NZD. There clothing range includes clothing for all roc fans!
Want to see more Amplified products Click Here
"Philosophy is the highest music."

- Plato
Posted by Admin |February 13, 2012
Aerial7 Chopper 2 Hype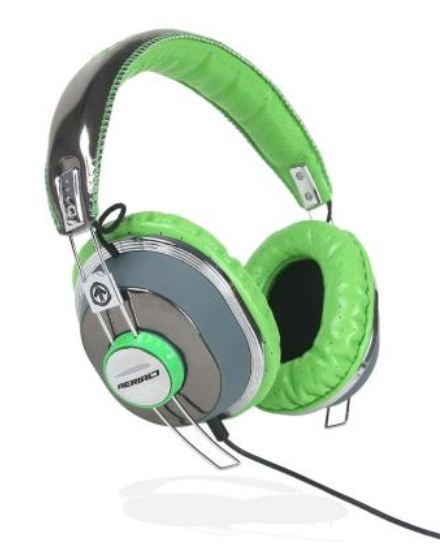 * Engineered to deliver the highest-quality listening experience from your Apple iPod, iPhone, BlackBerry, or other mp3 player, cell phone or music device.
* Soft, pliable headband for comfortable extended listening.
* Slim profile in-line microphone for use with iPhone, BlackBerry and other cell phones.
* Includes standard and iPhone compatible 3.5mm plug and adapters for use with multiple devices.
* Driver Diameter: 44mm
* Impedance: 32O Ohm
* Frequency Response: 5-20KHz
* Sensitivity (S.P.L.): 108 3dB (at 1KHz)
* Input Plug Diameter: 3.5mm iPhone
* 3.5mm - 6.3mm (1/4") adapter
* 3.5mm iPhone - Skype adapter

These Aerial7 Choppers retail for around $99.00 AUD and 127.50 NZD. Timeless Retro styling merged with progressive sneaker inspired aesthetics: The CHOPPER2's 44mm driver delivers excellent sound reproduction satisfying even the most critical of listeners.
Want to see more Aerial7 products Click Here
"Music is my religion."

- Jimi Hendrix
Posted by Admin |February 09, 2012
ADIO Footwear Skate Shoes - Standard SL Mid
These classic ADIO Standard SL Mid skate shoes come with box sticthing for added ollie area protection and Full length polyurethane for inscreased comfort and durability.
ADIO skate shoes have been endorsed by the top names in skateboarding including Tony Hawk, Shawn White, Bam Magera and Kenny Anderson.
"I won't quit skating until I am physically unable."

- Tony Hawk
Posted by Admin |February 06, 2012
Prototype Quiksilver Wetsuit
Kelly Slater, 11 times world champion surfer has been testing a new prototype wetsuit for the surfing giant Quiksilver. (Pictured right)
Quiksilver and Deakin University in Geelong are working together on the anatomically design of the new wetsuit which is hoped that it will make big waves in the surfing world.
Slater wore the prototype wetsuit during his 2011 ASP World Tour heat in San Francisco.
"It may have been one wave in one heat but by him winning he gained 178 points on me and if I'd won I would have moved (further) ahead."

- Kelly Slater
We hope you enjoy the free infomation as well as the product and website reviews.